CASE STUDY : PLESSEY SEMICONDUCTORS LTD
Delivering Plessey Semiconductors Ltd complex facility upgrade to an aggressive schedule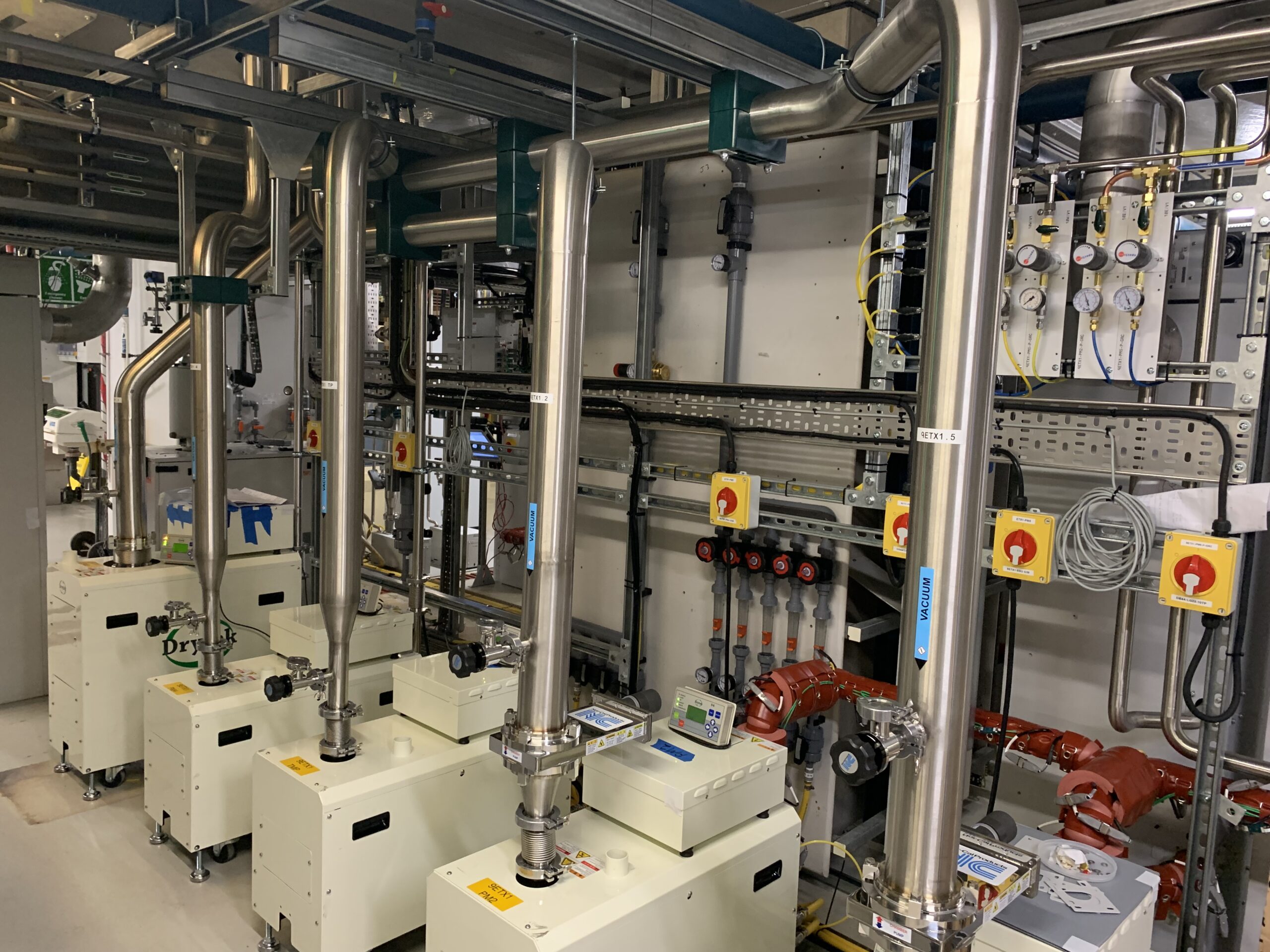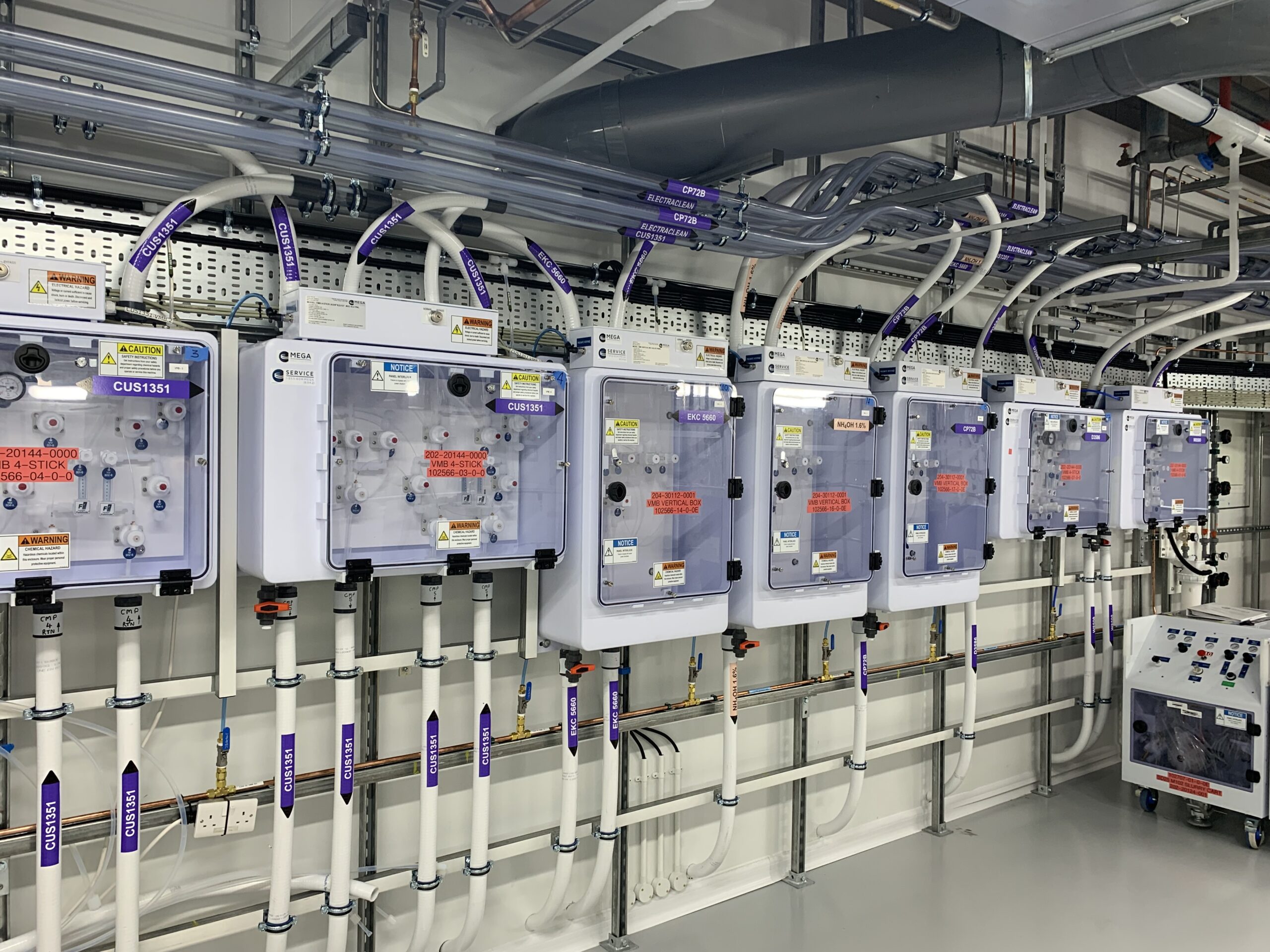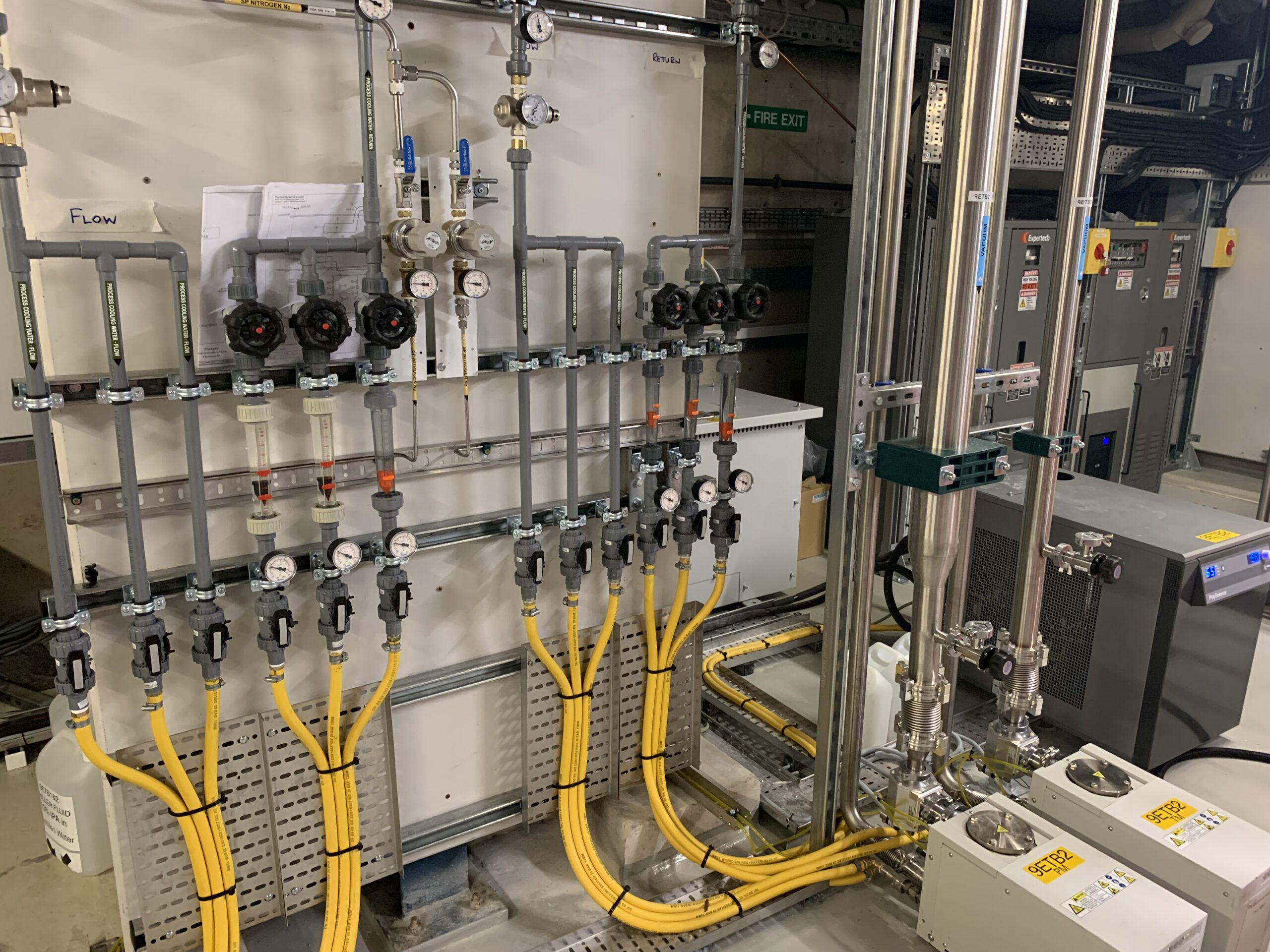 Project: Facility Upgrade, Plymouth
Client: Plessey Semiconductors Ltd
Principal Contractor: Microgas Systems Limited
Duration: June 2020 – Ongoing
Microgas, acting as principal contractor for Plessey Semiconductors Ltd, managed the M&E design process, procurement and build elements of their complex facility upgrade project. The project consisted of infrastructure upgrades and tool installations, which would lead to uLED prototyping and manufacturing capabilities, delivering to an aggressive schedule to ensure that Plessey's client, Facebook, could achieve their launch timing.
The Client
Plessey Semiconductors Ltd is a leading manufacturer of semi-conductor and optoelectronics, innovating in next-generation Augmented Reality and wearable applications, based on advanced microLED display solutions.
Background
Based on Plessey's previous experience of working with Microgas and the excellent working relations established, they approached Microgas to lead in delivering the project dedicated to helping Facebook to bring their augmented and mixed reality (AR/MR) glasses to market in this and other similar ventures.
Winning the race to market
For Microgas delivering an effective, peerless solution is always paramount. For this contract delivering this within the aggressive schedule was not only crucial for Microgas' reputation and Plessey's reputation but also in enabling Facebook to get to market and to maintain their reputation as an innovator in people centred computer technology.
In addition to the crucial timing, the contract was made challenging by the scale of it. The production process required necessitated in excess of 100 new tools and their associated equipment. Infrastructure upgrades were required around the cleanroom envelopes, with a further new addition to one of the processes. Basebuild services, including extracts were modified to take the required expansion of the facility.
Microgas was responsible for the management of the complete construction process, including taking Health & Safety ownership of all construction areas / works under CDM Regs 2015.
The project was managed through a pandemic, with no recorded outbreaks of COVID-19 or positive tests. Despite the challenges of social distancing, site 'construction' bubbles and constantly risk assessing the working environment in a way that was very new to everyone the project was successfully delivered.
Design and Build
To ensure that the twenty plus contractors required for the delivery of the project were on side and clearly understood their individual roles in delivering an effective solution to the timetable, Microgas arranged a series of workshops with Plessey, contractors and their tool owners. Limited design information was available on the tools that had been purchased and the workshops were crucial in ensuring that all parties were aligned and that everything required had been captured.
Procurement
Due to the nature of the design and limited information it was not possible to award all parts of the trade contracts initially. Procurement for these elements began once the design process for that system or tool was in a position to start.
Microgas managed the tendering process with the trade contractors, awarding either on fixed price or a schedule of rates basis to maintain the required momentum on the build. Due to the nature of the majority of the componentry and materials required for the specialised installations, there were long-lead items that had to be constantly managed.
Principal Contractor & Installation
Working as principal contractor, Microgas had trade contractors on site for 10 months in order to co-ordinate the installation and deliver the contract on schedule. At times, the daily number of operatives reached 90+, including Microgas' own installation team.
Each of the scope of works detailed below required design, co-ordination, validation, and certification input by Microgas:
• Basebuild upgrades across all services
• Tool hook-ups
• Gas cabinets and distribution
• Speciality and bulk gases
• Slurry / chemical / solvent dispense systems
• Chemical and gas leak detection systems
• New cleanroom envelope
• Existing cleanroom upgrades
• HVAC modifications
• Mechanical infrastructure modifications
• Power infrastructure modifications
• Systems integration
• De-ionised water system plant upgrade
• Civils works – containment, trenches, partitioning, drainage etc.
• Building management systems
• Storage and logistics
• Fire control / suppression systems
• Instrumentation
During the installation process, Microgas had to work around changes to the infrastructure of the facility being made to accommodate the new line.
Microgas as an installation team, carried out the installation and testing of all high purity gases for the full project but also utilised their diverse range of skills to divide up other types of piping systems to aid with the project running on many of the work fronts in parallel.
Successful Delivery
We are proud to have delivered such a large-scale complex project to schedule, enabling Plessey to deliver, and Facebook to continue to the lead the way in bringing products at the cutting edge of technology, and that were once the stuff of science fiction, to market.