Medical Gases awarded contract for Royal London Hospital School of Dentistry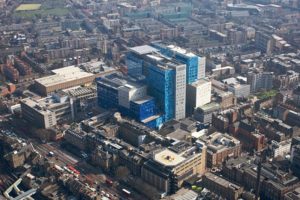 The Royal London Hospital Alexandra Wing is the specialised dental wing of the new Whitechapel hospital. Skanska, the main contractor for this project, updated this building for the 21st Century, installing the various systems required for the running of a hospital of this size. Medical Gases was awarded the contract to design and install the complete medical and dental gas, air and vacuum systems to 130 dental chairs and 90 phantom heads. It is the countries newest and largest dental school.
This contract was awarded having previously successfully completed an £8m project for the Barts Health NHS Trust Royal London Hospital as a Design Phase Partner (DPP) Trade Contractor with Skanska.
Project: Royal London Hospital School of Dentistry
Client: Alex Wing Royal London